Welcome to new ServAid
This improved solution replaces the old version of ServAid in order to meet user requirements for faster and easier access to product information.
Please allow us to introduce the application and help you get started quickly.
You can always return to this guide by selecting "Quick tips" from the menu.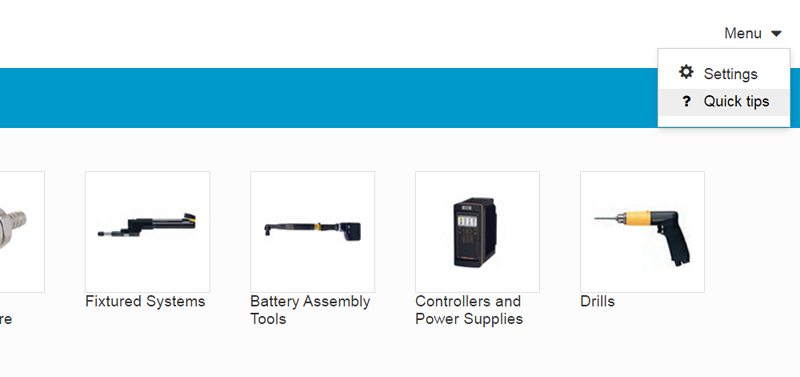 Change language
You can change language of the interface and/or the documents by selecting "Settings" from the menu.

Quick search
You can search in ServAid by using the search field. The search results will be presented in information categories.
To enter the Product page, select your product in the "Product" category. On the Product page you will find all information valid for this product.

Tip: Use the "Advanced search", at the bottom of the Quick search result, to see more search results or to perform detailed searches.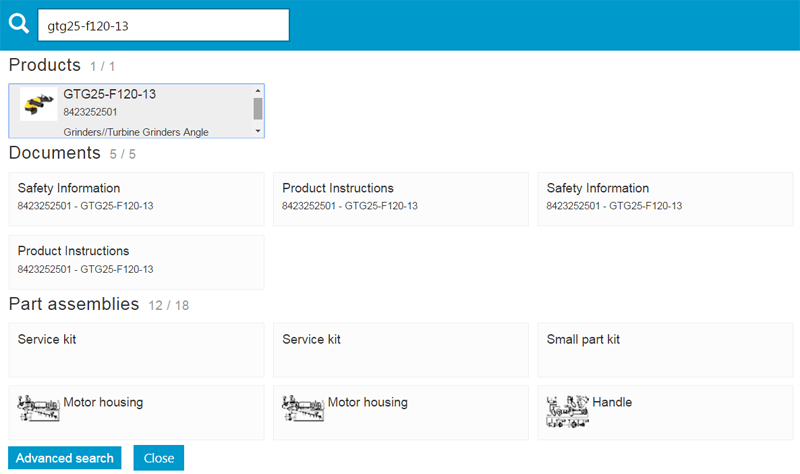 How to find product information
On the Product page you will find all information valid for this product. You can enter the Product page in several ways:

by navigating in the product tree.
by entering the Product name in the search field
by entering the Product number in the search field
Tip: When you have entered the product page, remember to check that you are using the correct serial number filter for your product. To change filter, press the "Serial number" button.
How to order Spare parts with Shop Online
To order Spare parts from ServAid you need to start by logging on to Shop Online.
Once logged in to Shop Online, simply select the "Spare part" tab and you will enter ServAid. Here you will find spare parts, kits and accessories for the product of your choice.
Enter the Product page to find related spare parts or information regarding your product. You can buy a spare part simply by clicking on an object in the spare part image or in the spare part list, and then click the "Add to order" button. The part will be added to your Shop Online basket.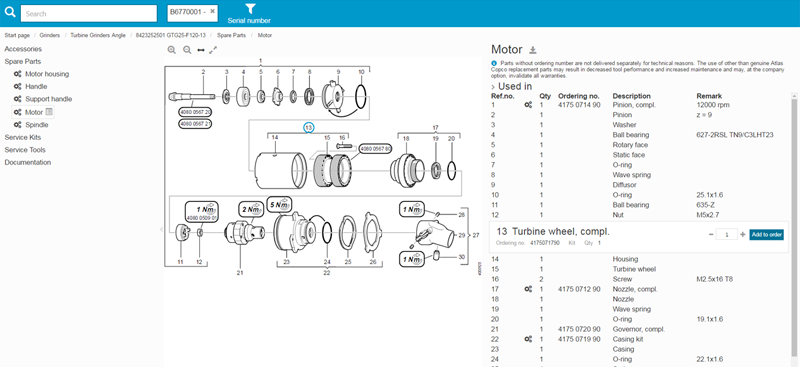 Product documentation
Product specific information can be found on the Product page. You can read documents directly in the browser window or download as a PDF.
General product documentation, such as manuals, can be found in the product group in the navigation pane or by searching in the search field.
Tip: By using a combination of words in the search field, for example "installation ETV ES", you can find specific content quicker.